 Support your team
You have the oppportunity to help your student athletes participate in the transformational Ambassadors of Compassion leadership program. The best part? Your contribution directly supports your student's team.
Start helping now!

What is Ambassadors of Compassion?
Ambassadors of Compassion (AOC) is a proven character development, resiliency building, leadership program that equips students with the personal leadership skills necessary to navigate and succeed through life's inevitable challenges. The AOC program has significant measured increases in emotional intelligence and wellness. It helps reduce anxiety, depression, addiction, fear and suicidal thoughts in students' lives as they deal with the biggest issues facing them such as bullying, broken relationships, peer pressure and social media, helping them improve their grades, reduce tardiness and decrease assertive deviant behavior.
Fellow Ambassadors of Compassion
See why Noel G - Actor in over 100 movies including "Fast and the Furious", Spencer Tillman - Super Bowl Champion and Fox News Anchor, Mario Lopez - Television Host and Actor and Don Suxho - 2 time Olympian medalist have become Ambassadors of Compassion. Click their picture to see what they've said about the AOC program.
Noel G
"I'm an Ambassador of Compassion. Don't let people tell you who you are. You gotta KNOW who you are."
Spencer Tillman
"Ambassadors of Compassion builds leaders. That's why I'm involved."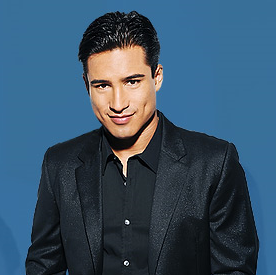 Mario Lopez
"I want to encourage you on your journey right now because I am becoming an Ambassador of Compassion."
Don Suxho
"I am proud and honored to be an Ambassador of Compassion... best lessons learned: work hard, sacrifice and respect others."
Help contribute with

Ambassadors of Compassion has partnered with Express Feedback for Good™ to help raise funds to provide the AOC Program for your team and to help support El Dorado High School Football's financial goals.
All you have to do is be 18 years or older and share up to 75 of your opinions on companies or brands from Chipotle to Target. Over 1,500+ companies to choose from. Each 60 second opinion you give, we generate $2 to support El Dorado High School Football.
Your personal information is never shared with any company so you can have full confidence that you will never be sent anything from the companies or solicited for any reason. They just want to hear your honest feedback about them so they can be a better company.
Sign up below and turn your voice into impact for your team!